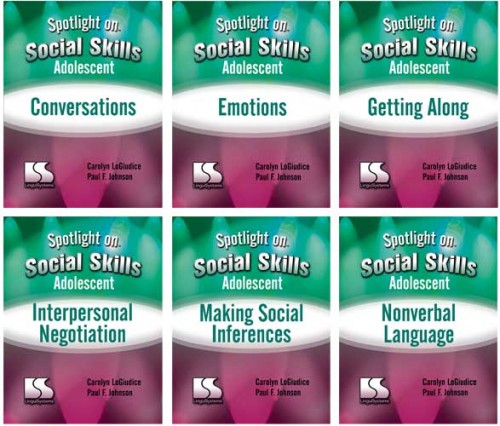 Product Code

SERIES

(

MR #062992

)
This best-selling series systematically targets the critical aspects of social language development to help your students with autism spectrum disorders and language/learning disabilities fit in socially. The activities teach explicit aspects of social skills in everyday contexts with these learning strategies:
direct instruction
modeling
observation
discussion
role-playing
other guided practice
The activity pages are filled with graphic organizers, interesting photos, and art. The lessons give students specific, clear directions that help them navigate their often confusing social world. The lessons can be presented to individual students or small groups of students. A pretest/posttest, and skills checklist is included in each book.
Each book targets a specific social language skill.
No additional information available for this item.